SMART WATER & SEWER REPLACEMENTS
CURRENT ACTIVITIES
Subcontractors to the Buffalo Sewer Authority will be performing survey and soil testing in your neighborhood to plan upgrades to the street, sidewalks, crosswalks, and underground utilities. You may see markings on the pavement and hear heavy equipment while we complete this temporary work.

ABOUT THIS PROJECT
In June 2021, Buffalo Sewer was awarded a $54 million Environmental Impact Bond to fund the Implementation of its Rain Check 2.0 green infrastructure program. Additional funding has been secured by the City of Buffalo for lead service line replacements. This project includes upgrades to the storm drainage system, new sewer and water mains, replacement of lead water service laterals (from water main to building lines), new curb, sidewalks, street trees, and accessible curb ramps.  In addition, the project includes a full reconstruction of the street section to install permeable asphalt to improve drainage and increase groundwater recharge.  
Illustrative Rendering of Smart Water and Sewer Program Design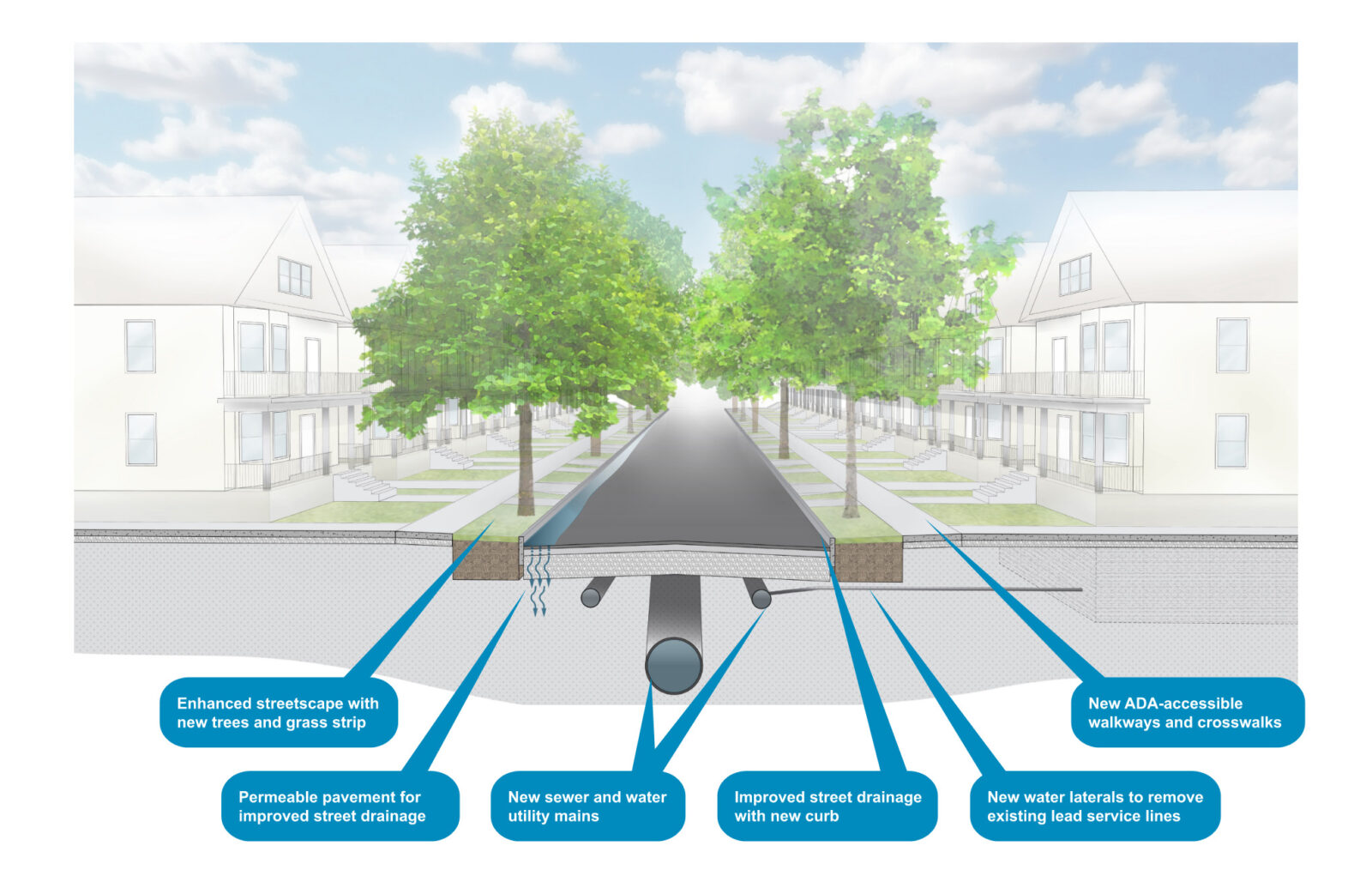 PROJECT LOCATION
The Smart Water and Sewer Program will be completed in three project phases as outlined below:
Phase I – Masten and Ellicott Districts:
Adams Street from Genesee Street to Sycamore Street
Laurel Street from Main Street to Masten Avenue
Locust Street from Virginia Street to BFNC Drive
Woodlawn Avenue from Wohlers Avenue to Humboldt Parkway
Phase II – Fillmore District:
Howard Street from Fillmore Avenue to Coit Street
Oneida Street from Lord Street to Emslie Street
Phase III – Lovejoy District:
Academy Road from Walden Avenue to Doat Street
Wex Avenue from West Shore Avenue to Walden Avenue
Phase I Project Locations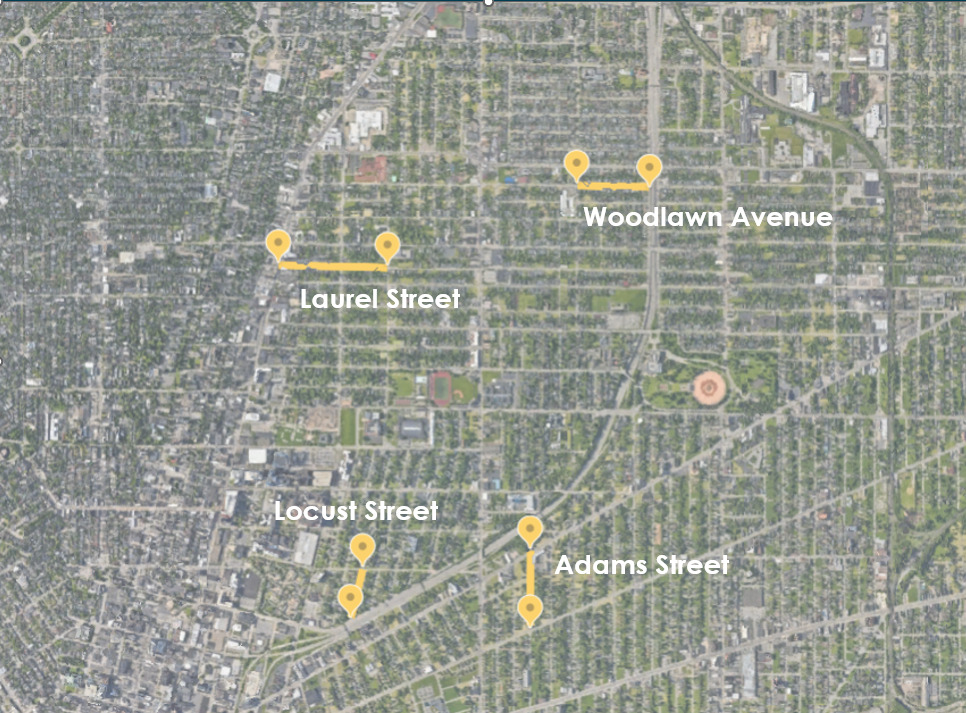 Phase II Project Locations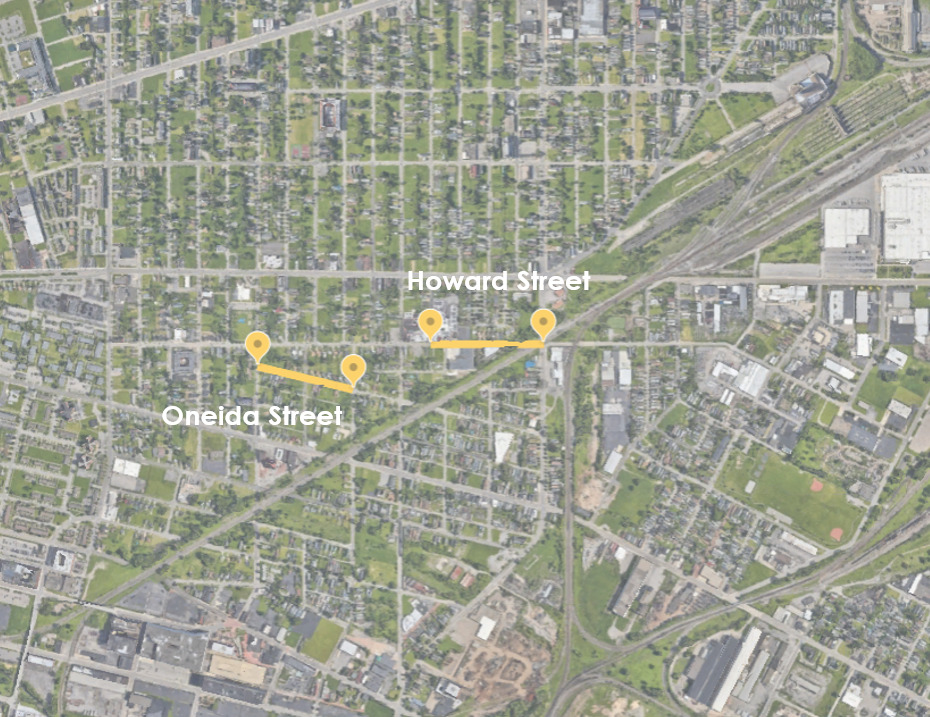 Phase III Project Locations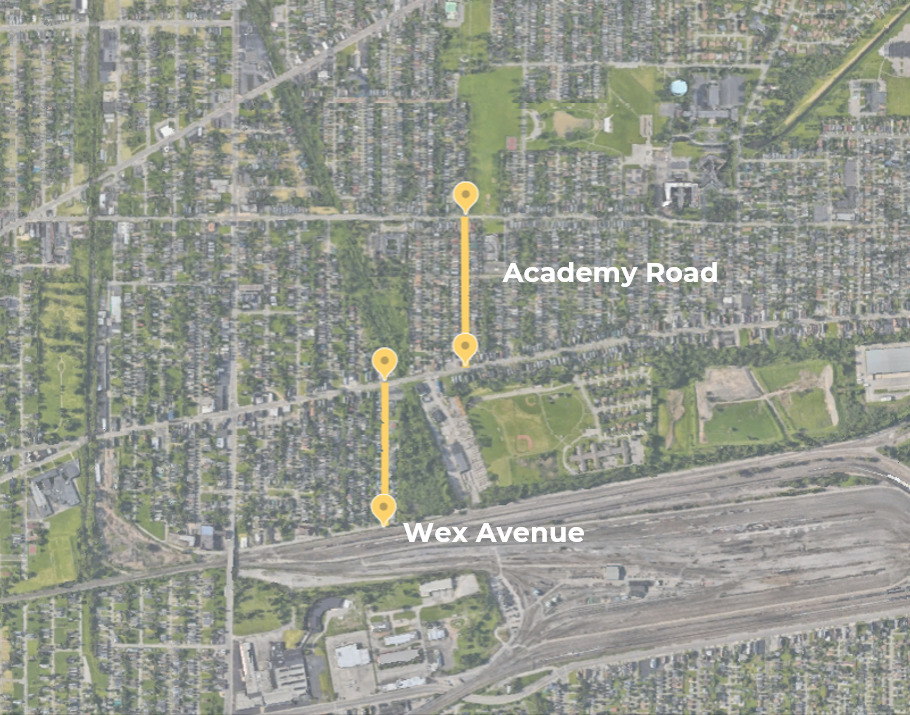 WHAT ARE THE BENEFITS?
     – Reduced volume of combined sewer overflows
     – Improved water quality
     – Enhanced streetscape with new street trees, sidewalks, and roadway